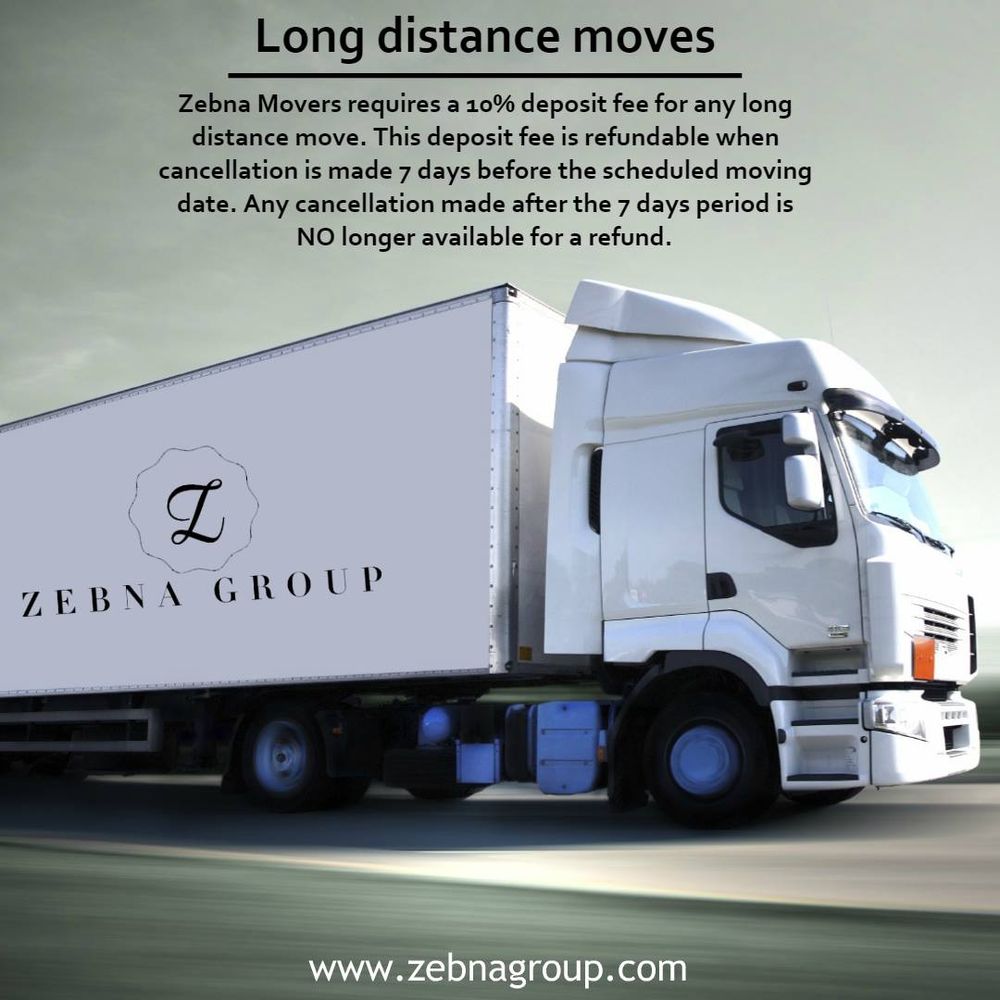 7 Reasons Why It's Worth It to Invest in Long-Distance Moving Professionals
It's thrilling to make a long-distance relocation. However, the lengthy procedure required to reach your new dwelling might cause considerable anxiety. You don't have to face the daunting task of moving hundreds of miles and a lifetime's possessions. Using the services of a long-distance moving company can simplify your impending transfer in more ways than you would expect.
Why should you prioritize finding reliable movers? To find out more, read below:
The Experts Give You Security.
Expert movers have years of expertise and training. This experience is important when moving items that cost tens of thousands of dollars and hundreds of kilometers. Even if you think you can do everything independently, a long-distance move can be too much to handle alone.
Moving a complete household's worth of belongings almost always necessitates renting a large truck. Long-distance moves have many moving components, and even if you don't require a giant truck, you could still feel overwhelmed. With the services of a professional moving company, you can be confident that every detail will be noticed. Hiring professional movers is money well spent if you'd rather not spend months worrying and winging it in the run-up to your move.
Expert Packing is Necessary to Protect Your Belongings
Careless packing is the leading cause of broken belongings when moving a long distance. Even if you think you're good at packing, you might need more supplies or know-how to preserve your belongings from damage during transport.
Hiring expert packers is a good idea if you care about the safety of your belongings throughout the move. Experts can build bespoke boxes to suit any size or shape of the package, and they will always pack carefully to reduce the risk of movement.
Hiring Professional Movers Can Help You Save Significant Amounts of Time
When you engage a long-distance moving company, the entire packing, loading, and transporting procedure may be completed in a few days. Moving long distances without professional help may be a time-consuming and frustrating experience.
It might be challenging to find time to pack when you have a job, a family, and a new place to set up shop. Hiring a moving company can free up days of your time that you may put toward more meaningful endeavors.
Reduce Potential for Harm
Lifting and loading heavy furniture, appliances, and other items you might own can put you at risk for serious injury. Even a single wrong step or lifting one heavy item could result in physical trauma that may sideline your move for several days or weeks.
However, when you hire a long-distance moving company, you won't have to lift a finger to load those heavy, bulky, and awkward items on or off the truck.
Moving Companies Offer Storage.
Long-distance moving businesses provide storage facilities nationwide. If your relocation dates don't match properly, the moving company you've engaged and trusted may provide a storage unit.
An exemplary storage facility can protect your belongings if you must remain in a short-term rental for a few weeks while you find a new house or wait for it to close or finish construction. You may access the unit to get essentials whenever you want. The business may help unload and carry your belongings to your new residence when ready.
You Can Schedule a Convenient Time for Drop-Off
Will you drive to your new home? Would you instead stop and see the sights? Long-distance movers can help. Hiring professionals lets you arrange their arrival at your new house. If you want to take your time and make it a memorable road trip changeover, arrange your belongings to arrive on your chosen day.
If you discuss your demands with the movers three months in advance, they should be able to meet them.
Reduce the Strain of Moving
Moving is difficult, as everyone who has moved knows. If you're moving with kids, animals, or fragile items, it's extremely important. Long-distance moving companies can alleviate a lot of tension. You'll reduce relocation stress by not doing it all alone.
Need Virginia, Maryland, or Washington long-distance movers?
At Zebna Movers, we provide a full range of relocation services, from packing to storage options and everything in between. Contact us at 202-499-8449 or use our convenient online form to get a free moving estimate and learn more about how we can assist in making your next relocation stress-free.