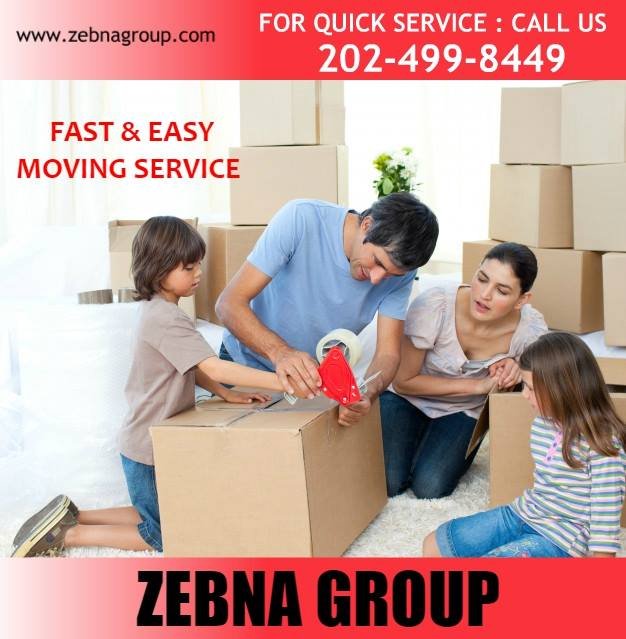 5 Essential Qualities of Packing and Moving Companies
The reward comes in the joy of moving into a brand new house. You're moving to a new area, where you'll inevitably form new social bonds and routines. However, it can be unnerving and cause feelings of inability to cope. The most typical challenge of relocating is packing and transporting your stuff. Loading, packing, storing, unloading, and rearranging are just some of the many duties of relocating home.
There is plenty of moving companies to choose from. It all depends on the agency you go with and whether you have a pleasant stay. But how can you find a reliable packing and moving service? When picking one, what characteristics should you prioritize?
Here are some of the most important traits a good moving company should have. Consider the following advice before deciding on a moving company for a stress-free relocation:
Authenticity: One of the most essential qualities a moving company can provide is authenticity. Moving an office or a whole company is a challenging feat. Carefully storing and transferring every little item is required. There are fragile or expensive items that require special attention.
Ensure the moving company you hire has all the proper documentation by asking to see it. A legitimate company will already have everything set up. Seek another company if they are reluctant to provide the necessary documentation.
Service: Packing is a significant aspect of moving, which can be a time-consuming and stressful process in and of itself. Damage to send items is possible if they need to be adequately packaged. Inquire about the quality of service provided by the moving company. Before contracting with a transport company, it is necessary to fulfill several responsibilities, such as delivering products by air, water, or surface, keeping accessories for a predetermined time, maintaining the essential paperwork and documentation, rearranging all items, etc. Find out if they cover your belongings with insurance in case of loss or damage during the move.
It's crucial to use high-quality materials while packing and to offer complete pack-shift-organize services with diligence and attention to detail. Time is also an essential factor while relocating. As soon as possible, everyone wants to wrap up their move. This will allow them to begin their lives without delay or worry. To ensure a quick, easy, and secure relocation, look for a company that provides door-to-door pickup and delivery.
Budget: If you're well-organized, relocating may be a relatively simple process. Preparing a budget in advance might be helpful at times. Even if you pay more, you still need to guarantee the security of your purchases. Consider what you want to relocate and set up a system to make it happen. It would help if you shopped around for numerous moving services before making a final decision. Check their benefits, costs, and other factors, and go with the one that gives you the most bang for your buck while guaranteeing your protection and timely delivery.
Adequate knowledge may be found through online searches. Online reviews from other customers are a great resource.
Experience: A transportation company's reliability may be improved with more experience. Whether you need help moving a car or an office, moving your house, or sending a package, we can help. Experienced movers know how to handle your belongings with care. Transporting bicycles requires large containers with built-in forklifts. Products that are easily damaged should be packaged with extreme care. If you want to feel more comfortable, find a company with many veterans working for it. Until the project is over, they should maintain open contact lines with their clients.
5.Teamwork: The packers and movers have some of the best teamwork skills. The time it takes to pack, load, transport, unload, etc., while moving is considerable. Speed and efficiency are two of the most essential criteria when deciding on a moving service. A skilled group of workers can do anything that needs doing. They can also direct clients to ensure a smooth transition for everyone involved. In case of a delay or other hiccups, they can advise drivers on the best way to prepare their vehicles.
Although hiring a professional may seem expensive at first, the results are often worth it.
The day you finally move into the house you've always imagined is a day you'll never forget. When you move, you must say goodbye to your previous neighborhood, workplace, and maybe even some of your closest friends. These shifts are inevitable, and you'll find a new normal as time passes. Take the stress out of relocating by hiring our professional moving company.