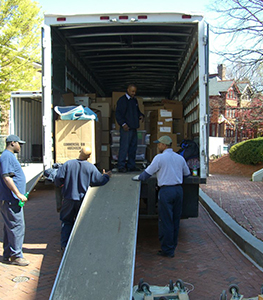 How to Choose the Reliable Packers and Movers
Many individuals find relocating stressful since it requires a lot of preparation and effort, from making a list to packing and transporting belongings carefully. You may have many delicate products that can easily be broken if you move them. Try to be extremely cautious in this situation. Shifting is a difficult and complicated task for most first-timers.
If you need to move to a new, better, and bigger place but constantly reject the idea since you need to know where to start packing things, it is time to call a moving company to get help. You may rest easy knowing that these experts will make moving simple and stress-free. They employ experienced packers who will safely transport all of your belongings to your new home. If your belongings are damaged during transit, a reliable moving company will compensate you for the entire value of your items.
The following factors should be considered when choosing a packing and moving company:
Making a checklist early on can help to ensure that all the necessary steps are performed promptly. If you're hiring movers, your list should include any questions you have for them. Before hiring a company, you should research how long they've been in business, how satisfied previous clients were with their work, and how proficient their employees are.
Getting moving estimates from many companies is essential. Knowing this will help you in making the most appropriate decision possible. It is worth remembering a company charging a high rate is only sometimes the best one. Decide carefully after considering the quality and cost of the services on offer. You must read every line of the contract paper correctly and talk to the previous customers.
Research the Company's Past
Investigate the company's history before hiring them to handle your relocation. If you're looking for reviews, you should rely on something other than the company's website and check out the major discussion boards to learn more. You may also inquire with others you know who had used the packers and movers before if they were satisfied with the service.
Visit the Office in-person
Despite you being very busy with your work, it is a good idea to spend some time visiting a moving company's office. It will give you a clear picture of their work environment, the team, management, and how they work. You can make the appointment over the phone and visit their office at a suitable time.
Prior to employment, you should investigate the company's delivery and after-delivery procedures. Doing this will help you avoid working with a provider that doesn't guarantee door-to-door delivery. When you hire professionals to pack and move your belongings, they will ensure that everything arrives at your new home safely and on schedule. They may even assist with unpacking and rearranging your belongings as an additional service.
Take Away!
Looking for the best packers and movers company in Washington, DC? If so, your journey will end here. At Zebna Group, we give outstanding relocation service provider listings to assist clients in simply relocating to a new area. They are aware of the complexity and challenges associated with the complete relocation procedure.